Our family has always been a crafty bunch,
never being without scissors, glue, paper,
crayons, paints.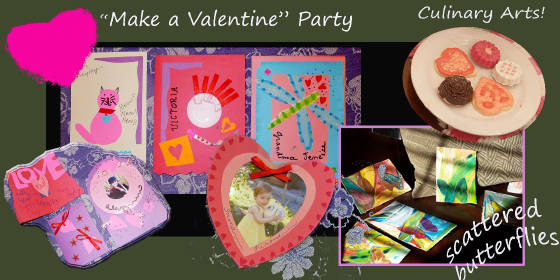 Over the years our family has acquired the tradition of celebrating
birthdays and holidays with handmade or re-cycled gifts. Often
the same greeting cards show up occasion after occasion to different
recipients! Our family Valentine Day party is celelbrated not by
giving cards and presents as much as making them at the party
to distribute. Fun, fun!
Using our flowered drapery fabric for inspiration, I was able to recreate individual flowers to create a floral border around our living room. So passe' now, it was quite nice back then! And for my new granddaughter eleven years ago, we painted an English countryside, about which our family fantasizes living some day.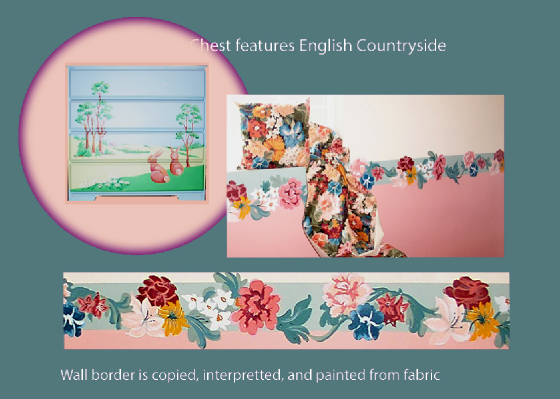 My most recent pastime has been crocheting. :-)
I was embarrassed by the granny effect, but then I discovered
my doctor had taken up the craft, and was way ahead of me in
stocking up piles of scarves and hats and outfitting her friends
and relatives, so I feel in good company!